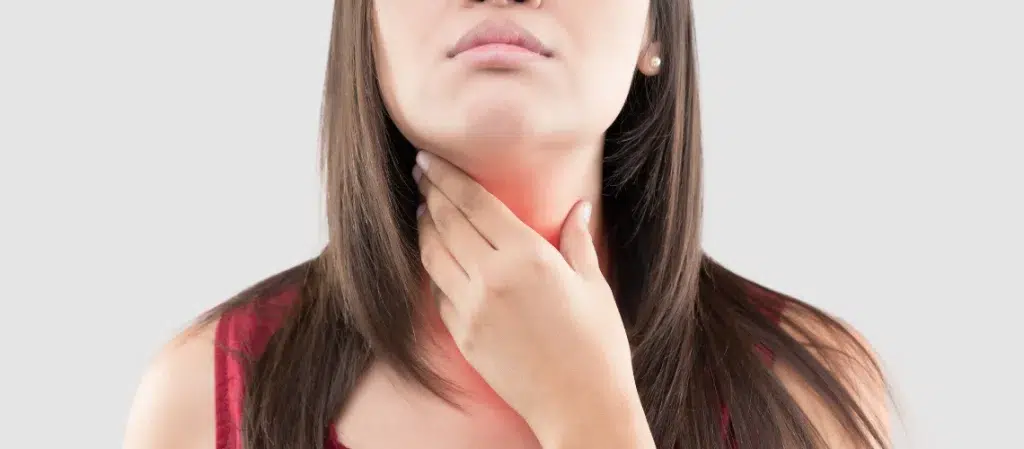 Oral STIs
It is often mistakenly believed that sexually transmitted infections (STIs) can only affect the genitals. However, it is also possible for certain STIs to infect other parts of the body. For example, an STI transmitted through unprotected oral sex (without a condom or dental dam) can lead to an infection of the mouth or throat. Chlamydia, gonorrhoea, herpes, syphilis, HIV, hepatitis B, and HPV are all STIs that can infect the mouth or throat. Are you interested in checking for an oral chlamydia or gonorrhoea infection? Homed-IQ's oral STI tests can provide peace of mind.
Oral STI Symptoms
Oral STIs often do not cause any symptoms at all. If symptoms occur, they may include red bumps on the tongue, a sore throat, difficulty swallowing, and enlarged lymph nodes.
If you've been experiencing any of the above symptoms, have had unprotected oral sex, or have been warned by a partner that they have an STI, you may want to consider an oral STI test such as what Homed-IQ offers. Getting tested allows you to have clarity about your STI status, avoid health complications from an untreated infection, and prevent spreading STIs to others.
This test checks for chlamydia and gonorrhoea using a swab sample. This sample is easy and painless to use. You will receive the results of your STI test within 2 days of receipt of the sample at the laboratory.
Order your STI test today
Do you want to check if you have oral chlamydia or gonorrhoea? Try Homed-IQ's STI test for Chlamydia and Gonorrhoea.
Ordered before 18:00, shipped today
Results within 48 hours after arrival at the lab
Free shipping
Easy to use from home
Professional analysis in a medically certified laboratory
Completely anonymous
Chlamydia in the throat
Chlamydia can enter the mouth or throat through unprotected oral sex, such as oral sex without a condom or dental dam. Chlamydia in the throat is rarer than STIs in other parts of the body. In other words, you are less likely to have chlamydia in the throat/mouth area than, for example, a chlamydia infection in the genital area. However, chlamydia in the throat often does not cause any symptoms, which is why diagnosis in this part of the body is less frequent than in the genital area. As symptoms may not be present, getting tested is the most reliable way to rule out an oral STI.
Normally, an oral chlamydia infection does not cause any symptoms. However, the following complaints may occur; Sore throat, pain when swallowing, swollen glands in the throat, and fever.
Gonorrhoea in the throat
Gonorrhoea can also infect the throat and is more common than oral chlamydia. While less common than genital gonorrhoea, performing unprotected oral sex on someone with gonorrhoea can transmit the infection, just as receiving oral sex from someone with an oral gonorrhoea infection can. During an oral infection, it is possible that a gonorrhoea test sample from the anus, vagina, or penis is negative, while you still have a gonorrhoea infection in the throat.
Most people with oral gonorrhoea have little to no symptoms, although the most common symptom is a persistent sore/itchy throat. Other symptoms can include difficulty swallowing, flu-like symptoms, swollen or painful glands, or redness in the throat.
Homed-IQ makes the STI testing process simple
Convenient: No long waiting times or need to visit a clinic. With Homed-IQ, you can easily test yourself when and where it suits you.
Reliable: All tests are analysed in a ISO-15189-certified laboratory and are validated to be equal in reliability to tests performed in a doctor's office or clinic.
Anonymous: You will receive your test in discreet packaging and your test will be 100% anonymous. Only you will get to know your result.
Quick: If you order before 18:00, your test will be shipped today. The results will be available within ± 24 hours after arrival at the lab.